Sonya Kobe & Davis Chau took their vows on August 22, 2015, designed by planner Donovan-Groves Events. Set to the beautiful backdrop of Keswick Hall, the couple stood before friends and family as they made this special commitment to each other.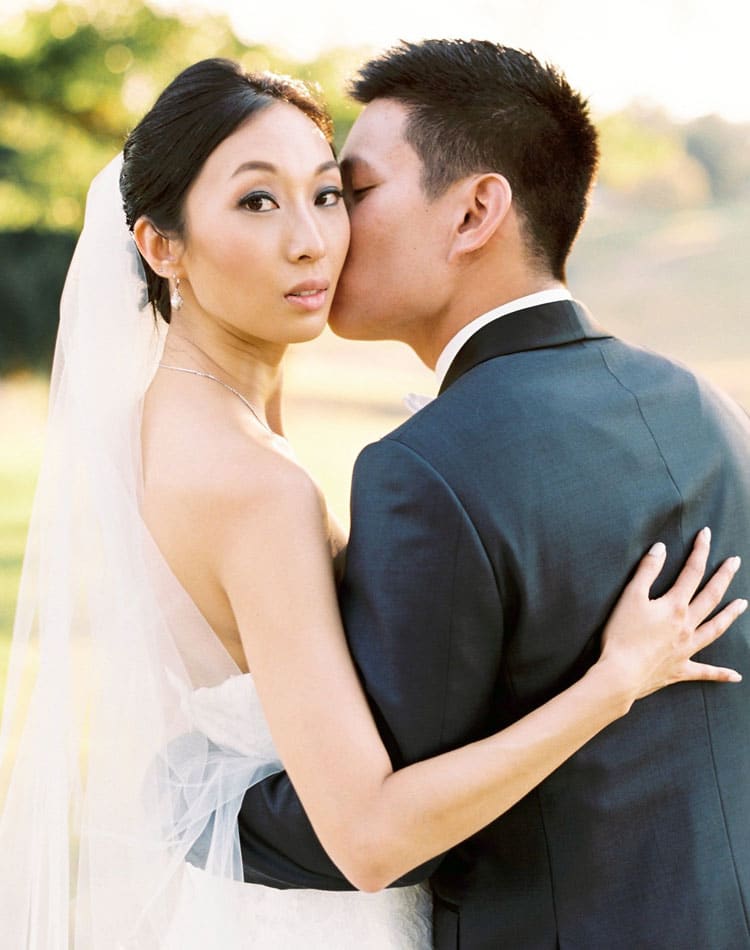 The couple chose a lavender pallet with a nod to Parisian romance. Elegant touches and attention to detail made the affair a sweeping show of taste.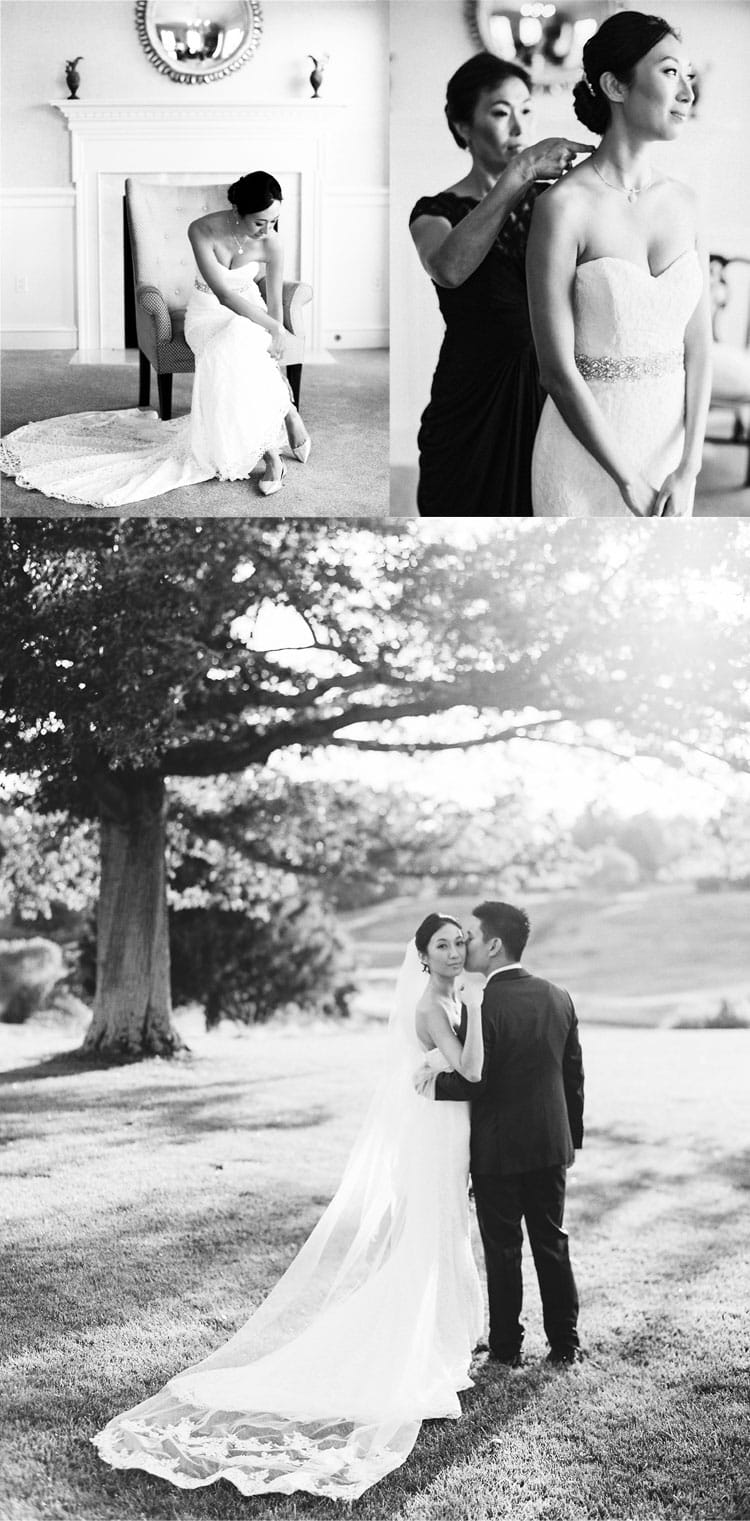 The bride looked effervescent as she prepared to be wed, with hair and makeup styled by Vanessa Nguyen and dress by BHLDN.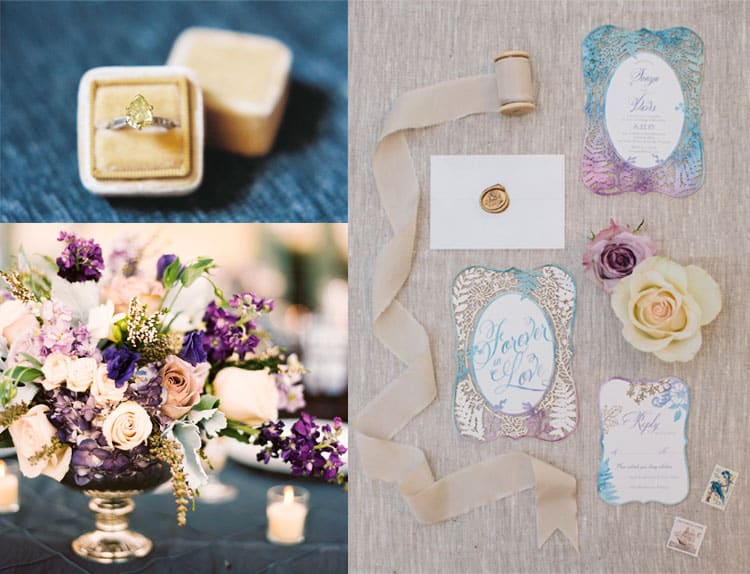 Sonya and Davis exchanged rings selected from Blue Nile. Surrounded by stunning arrangements, the bride chose Floral Images to complete the decor with help from stylist Donovan-Groves Events. With deep purple hues, wistful lilac touches and delicate ivory tones, the flowers enhanced the wedding motif.
The groomsmen, dressed to impress in tuxes by Knot Standard, maneuvered from the ceremony to the reception. All smiles, the bridesmaids paused to congratulate the bride before they joined the other guests, prepared to dance the night away to DJ Eddie Lee.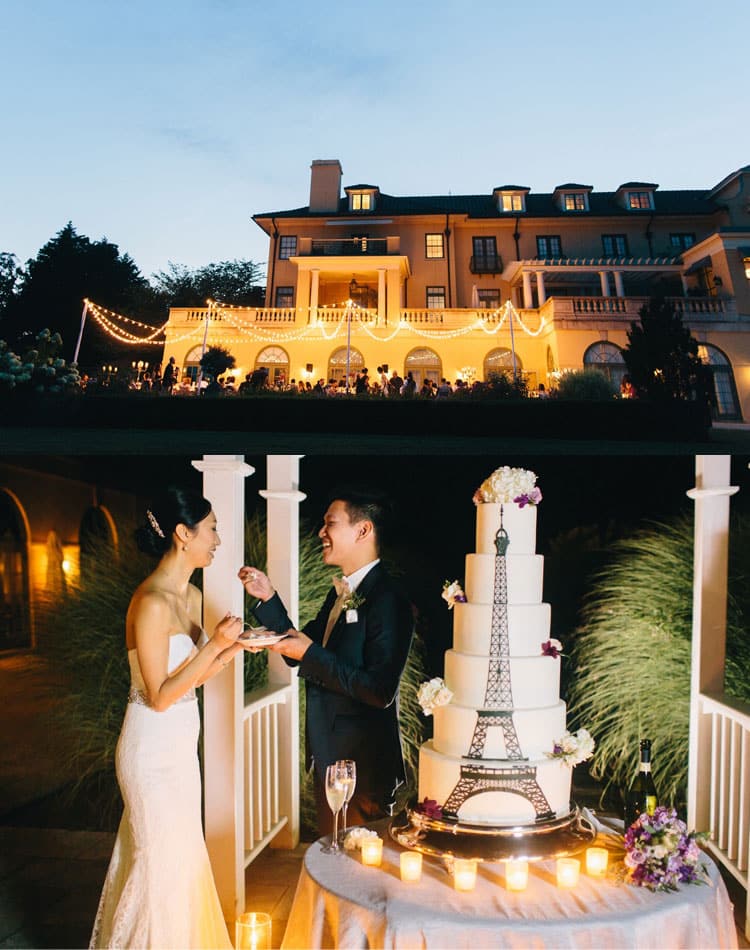 Keswick Hall catered the reception, and as night fell, strung lights by Blue Ridge Light Forms cast an enchanting glow over the affair. The couple topped their French-themed wedding with a gorgeous cake featuring the Eiffel Tower by Maliha Creations.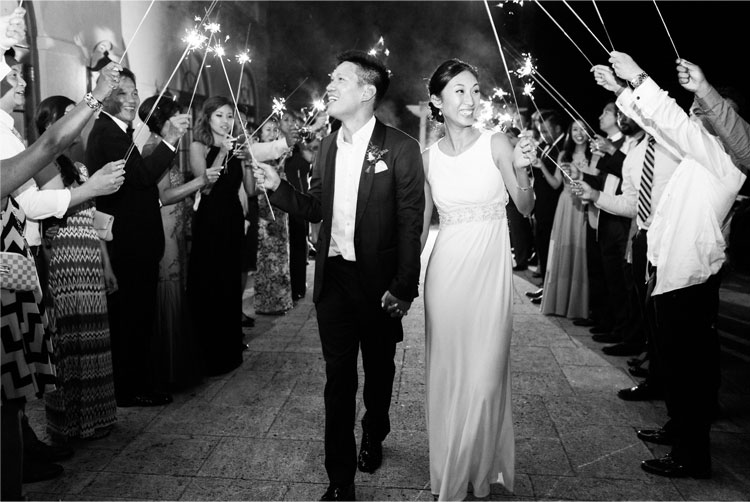 The pair bid farewell to their guests with a firework fanfare worthy of a warm night along the Seine, with fireworks by Virginia Skypainters. Rentals were made through Festive Fare. Sonya and Davis will remember the magic of the day forever thanks to the timeless pictures captured by Perry Vaile Photography and film by Ethan Wise Film, which you can find by clicking here.
Venue/Location: Keswick Hall
Stylist: Donovan-Groves Events
Lighting: Blue Ridge Light Forms 
Photographer: Perry Vaile Photography
Filmography: Ethan Wise Films
Caterer: Keswick Hall
Cake Baker: Maliha Creations
Florist: Floral Images
Rental Company: Festive Fare
Fireworks: Virginia Skypainters
Beauty and Hair Stylist: Vanessa Nguyen
Music: DJ Eddie Lee
Dress Designer: BHLDN
Tux Designer: Knot Standard
Officiate: Dan Phan
Rings: Blue Nile
Wine & Country celebrates elevated living in the heart of Virginia Wine Country. Charlottesville Wine & Country Living, a semi-annual magazine of Life & Style in Jefferson's Virginia, and Charlottesville Wine & Country Weddings, an art book celebrating elegant country weddings in Jefferson's Virginia, are accompanied by the Charlottesville Wine & Country Shop in Ivy, VA, a beautiful lifestyle boutique featuring over 40 Virginia artisans with everything from tailgating essentials and Dubarry attire to locally made foods, award-winning Monticello AVA wines as well as craft beverages for your next event. Wine & Country Experiences are now also available and include exclusive tours and hands-on classes with leading professionals in the local farm-to-table and vineyard scenes.