Looking for that perfect "something new," or perhaps a gift for your bridesmaids? Local jewelers have unique customizable designs to help you find a timeless accessory. Meet local jewelers Ana Cavalheiro, Erin McDermott, Tricia Humphreys and Suz Somersall—each uniquely inspired and creating amazing jewelry.
---
"Jewelry making is personal," says Ana Cavalheiro. A native of Lisbon, Portugal, Cavalheiro worked in Paris where she discovered her love of jewelry making. Now, she revels in making custom pieces for clients and always insists on conversations in her initial consultations so that the pieces have emotional value, get worn and eventually become family heirlooms. Cavalheiro finds inspiration in the castles of her native Portugal, as well as in geometrics. This is reflected in the names of her collections, including "Castles and Queens," "Arabian" and "Pearls." Cavalheiro's intent is to create items for special events—such as weddings.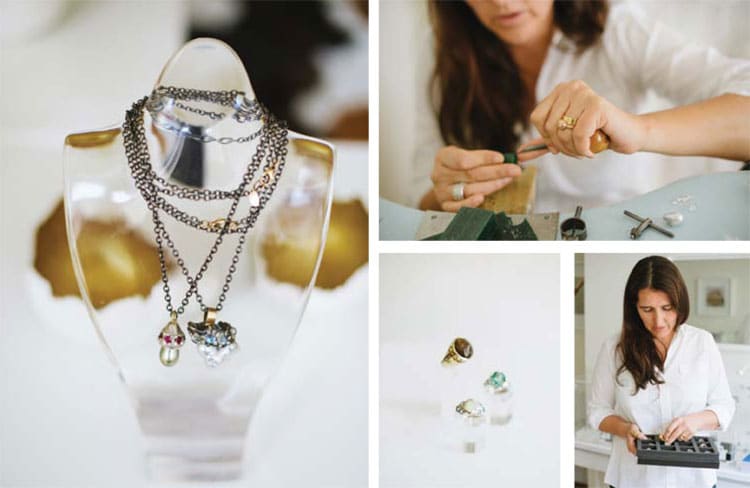 ---
Erin McDermott first fell in love with jewelry making at the Fashion Institute of Technology in New York City after taking a jewelry design class. Now excelling at creating modern and unique jewelry, McDermott is able to inspire others. At the bottom of every page of her website, the phrase "I aspire to design jewelry that will inspire you" is visible in large, unapologetic letters. According to McDermott, her passion is "to design and handcraft jewelry that makes you feel beautiful, 'put together' and confident." She is inspired everyday by the world around her, and her pieces are a fresh and modern spin on the classics. They are easy to wear all day and will express each woman's personality at all times.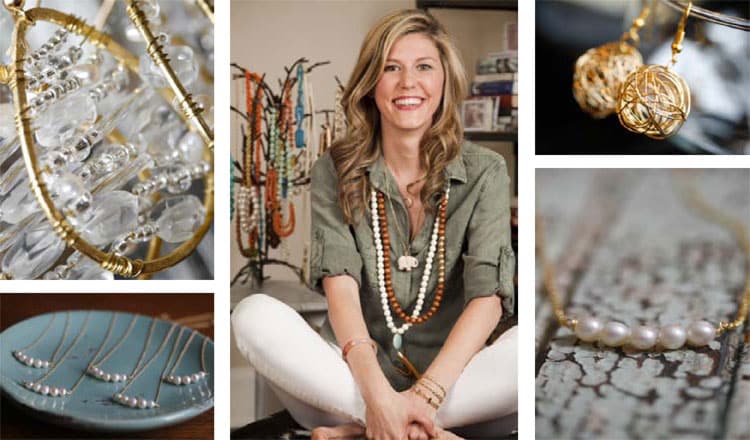 ---
Owner of GotRocks Jewelry Design, Tricia Humphreys first began designing and making jewelry when she and her sister, Cha Roberts, discovered a bead shop on a rainy day at the beach. Humphreys began crafting necklaces with the beads and, along the way, she was inspired to re-purpose the antique jewelry pieces she'd been collecting for years while tying in her beading hobby. Since she first started GotRocks, she has been blending the old with the new. By disassembling the outdated accessories and then re-purposing them, "older pieces get new life," says Humphreys. Thanks to her creativity and vision, the sweet gestures of yesterday can be given new homes.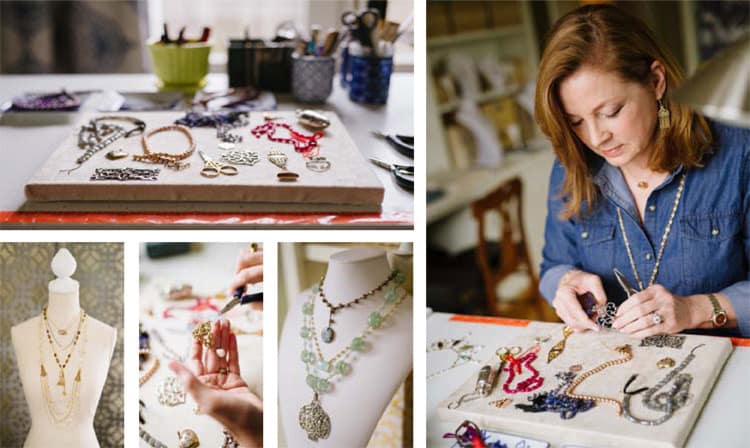 ---
Suz Somersall's love of jewelry began at an early age. Surrounded by the extravagance of her hometown of New Orleans, Somersall was never without inspiration. Filled with French and Spanish influences, New Orleans was the perfect muse. As an undergraduate at Brown University, Somersall was inspired when she studied silhouetted works. But, her passion for design really began to flourish during her travels in Japan. Throughout the years, Somersall has discovered many different locations with varying cultures, landscapes and histories that continue to inspire her work. Her amazing life experiences have found their way into her work, producing equally amazing jewelry.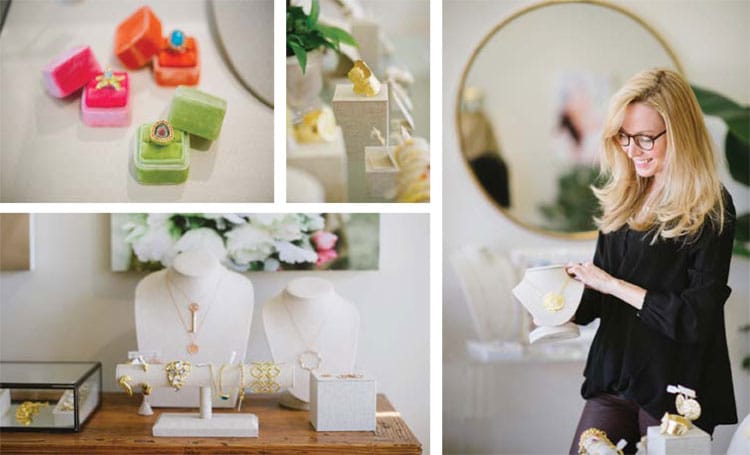 Lead Image: Jen Fariello Photography
Ana Cavalheiro Photos: Jen Fariello Photography
Tricia Humphreys Photos: Jen Fariello Photography
Wine & Country celebrates elevated living in the heart of Virginia Wine Country. Charlottesville Wine & Country Living, a semi-annual magazine of Life & Style in Jefferson's Virginia, and Charlottesville Wine & Country Weddings, an art book celebrating elegant country weddings in Jefferson's Virginia, are accompanied by the Charlottesville Wine & Country Shop in Ivy, VA, a beautiful lifestyle boutique featuring over 40 Virginia artisans with everything from tailgating essentials and Dubarry attire to locally made foods, award-winning Monticello AVA wines as well as craft beverages for your next event. Wine & Country Experiences are now also available and include exclusive tours and hands-on classes with leading professionals in the local farm-to-table and vineyard scenes.