Trends will come and go in any industry including wedding flowers. Over the years, there seems to be a general shift in popularity towards loose and varied bouquets and away from the traditional neat monochrome arrangements. The easy availability of images and ideas to brides and florists through shared social spaces, such as blogs and Pinterest, has fashioned a culture which bolsters the creativity of flower designs.  Evolving from a tidy display of a few select flowers, bouquets have grown not only in size and color options, but also the variety of floral elements included in each composition. From bold rich colors to unconventional greens, brides have a plethora of options to choose from to create the perfect one for their special day.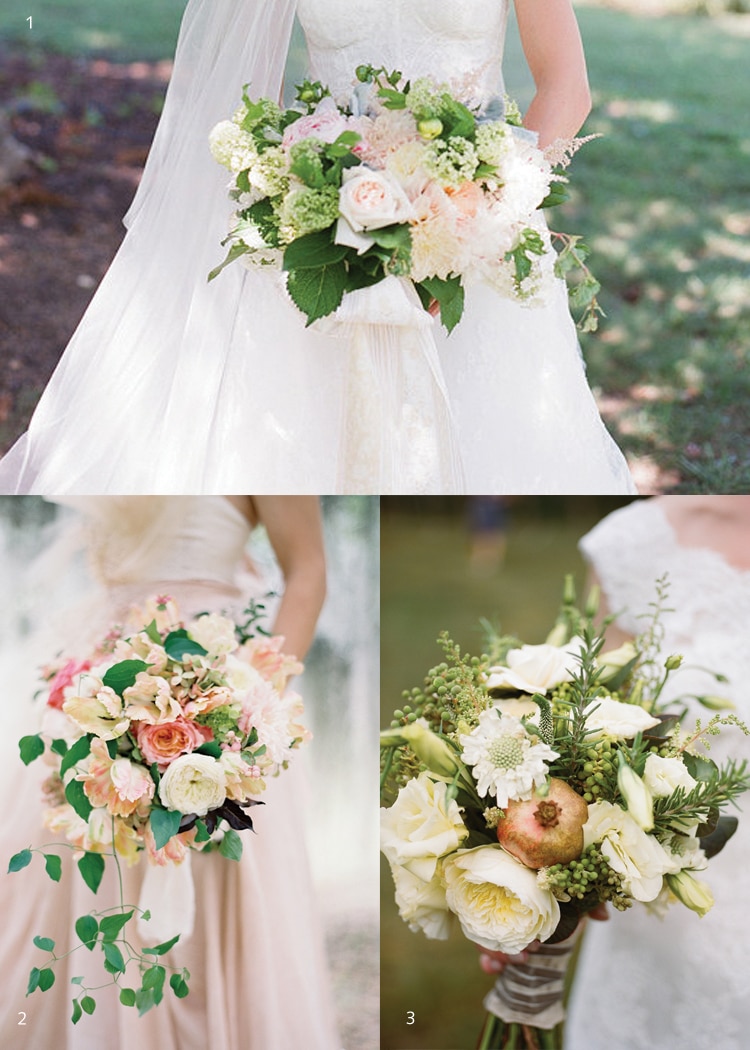 While florists have been creating arrangements that are more vibrant and colorful than ever before, brides choosing to remain in a traditional color palette spice up their bouquets with touches of subtle hues. From nosegay bouquets to boutonnieres, pastels and delicate pops of color compliment a white dress or outdoor wedding with a more naturalistic approach to greenery.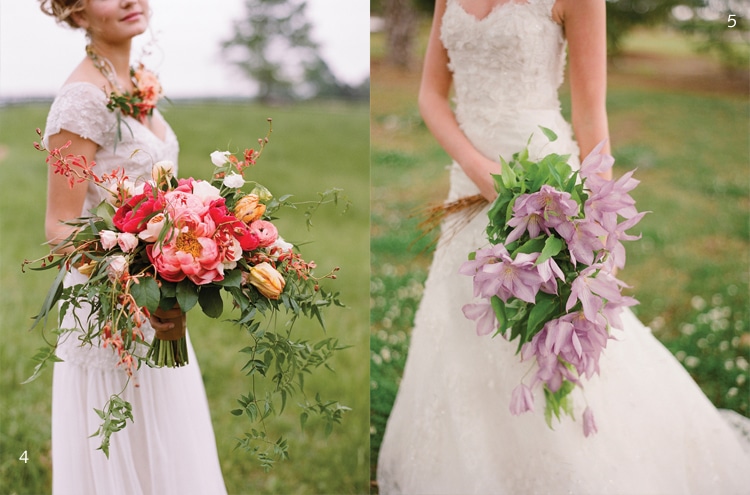 Many brides opt for cascading floral arrangements. Gracefully flowing flowers mirror the movement of a gown's train while abundant ivy gives the display a free-spirited air. Tumbles of flowers and greenery evoke a whimsical atmosphere that amplifies the magic of anyone's special day.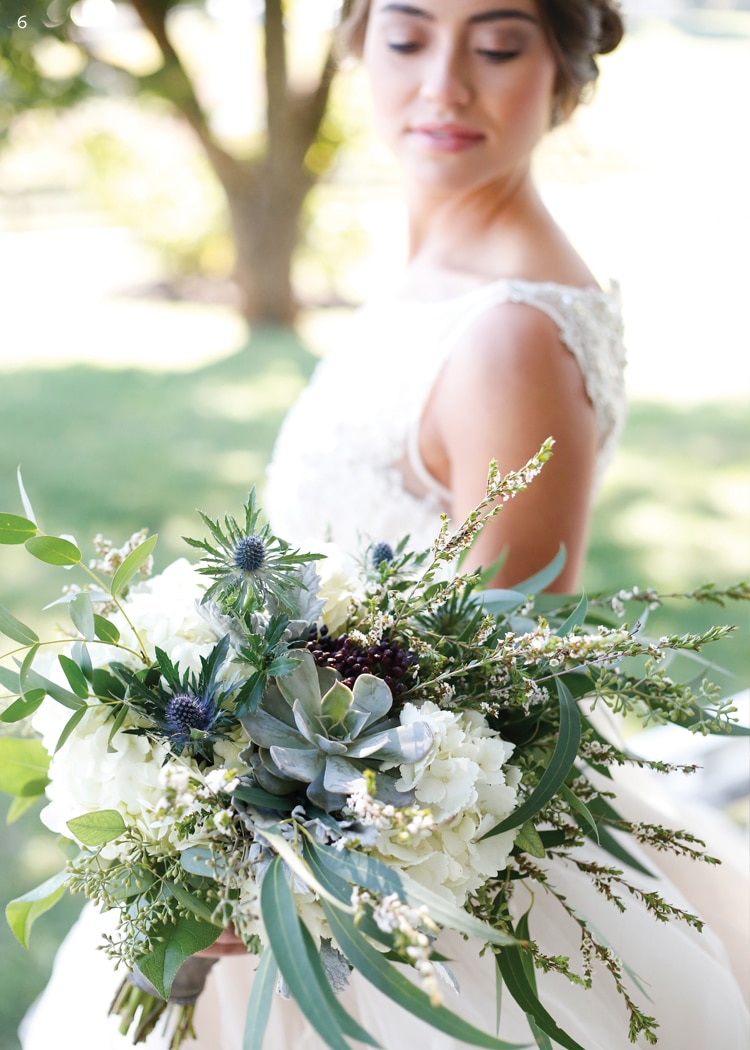 It is easy to pinpoint the substantial changes to modern bouquets in not only color and size, but also in the actual composition of the arrangements themselves. Different species of flowers are being used in a single assemblage. Instead of roses and baby's breath, couples are choosing thistles and berries, instead of calla lilies and hydrangeas, water lilies and hyacinths. The manner in which the flowers are combined together have become bold and adventurous, with different textures and feelings. The expansion of floral arrangements options and ideas presented to a modern bride provides ample opportunities for her to create the perfect bouquet to complete her dream day.
Flowers by: Southern Blooms by Pat's Floral Designs (Images 1, 2, 4, 5, 6 & Header Image)
Hedge Fine Blooms (Image 3)
Photography by:  Jose Villa Photography (Header & Image 2)
Jen Fariello Photography (Images 1 & 4)
Sarah Jane Winter (Image 3)
Eric Kelley (Image 5)
Jenn Finazzo Photography (Image 6)
Wine & Country celebrates elevated living in the heart of Virginia Wine Country. Charlottesville Wine & Country Living, a semi-annual magazine of Life & Style in Jefferson's Virginia, and Charlottesville Wine & Country Weddings, an art book celebrating elegant country weddings in Jefferson's Virginia, are accompanied by the Charlottesville Wine & Country Shop in Ivy, VA, a beautiful lifestyle boutique featuring over 40 Virginia artisans with everything from tailgating essentials and Dubarry attire to locally made foods, award-winning Monticello AVA wines as well as craft beverages for your next event. Wine & Country Experiences are now also available and include exclusive tours and hands-on classes with leading professionals in the local farm-to-table and vineyard scenes.