Charlottesville's beautiful countryside, rich history and abundance of vineyards have captivated brides and grooms from near and far to choose Jefferson's Virginia as the place to begin their happily ever after. With so many venues to choose from, finding the perfect location that fits your wedding day vision is easy. For couples searching for a countryside venue, these charming barn settings are perfect.
---
The Cider Barn at Castle Hill Cider is the perfect backdrop to commemorate a couple's lifelong dedication to one another. The walls of knotty pine, latticed windows and wide barn doors create a rustic atmosphere, and when dressed up with hanging decorations, like the sparkling chandeliers seen below, the elegance of a Virginia countryside wedding comes to life. On the exterior, the barn boasts views of terraced lawns, a two-acre lake and apple orchards located on Castle Hill's property, making it ideal for memorable photographs on your wedding day.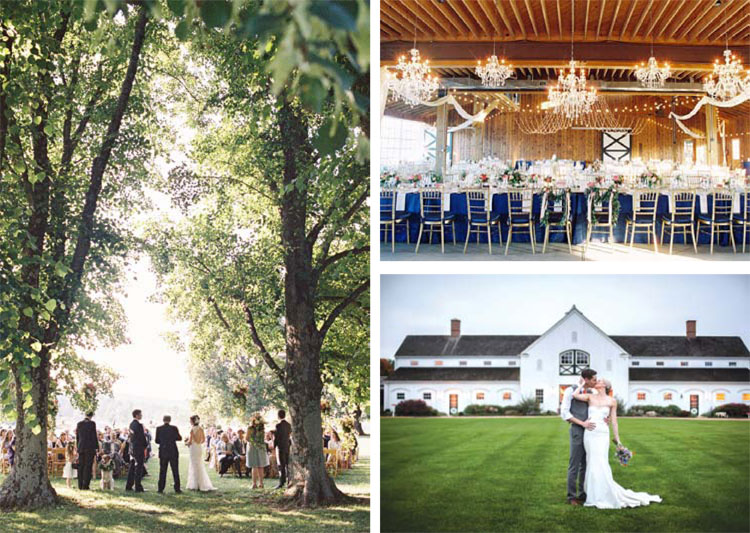 ---
After a waterfront ceremony in front of the property's pond, celebrate your nuptials with your family and friends at The Barn at Edgewood Farm. Situated at the end of winding country roads, the rustic barn is surrounded by elegant views that capture the charming essence of a countryside affair. Inside the venue, wooden beams line the ceilings and a stone fireplace stands tall, allowing for just the right amount of country flair. Large barn doors open to a porch, making it the perfect setting for your guests to enjoy during cocktail hour.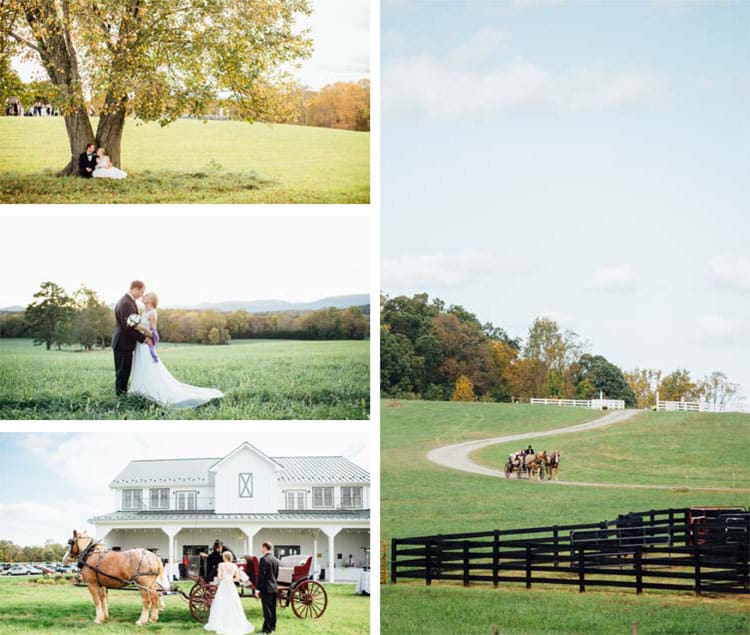 ---
Located in Charlottesville, the Event Barn at Mount Ida Farm and Vineyard offers a unique country estate setting for its guests. This renovated cattle barn has been transformed into a breathtaking event space that fits the dreams of any bride and groom. Equipped to accommodate guest lists big or small, this barn venue is the perfect place for a couple to celebrate their special day with loved ones.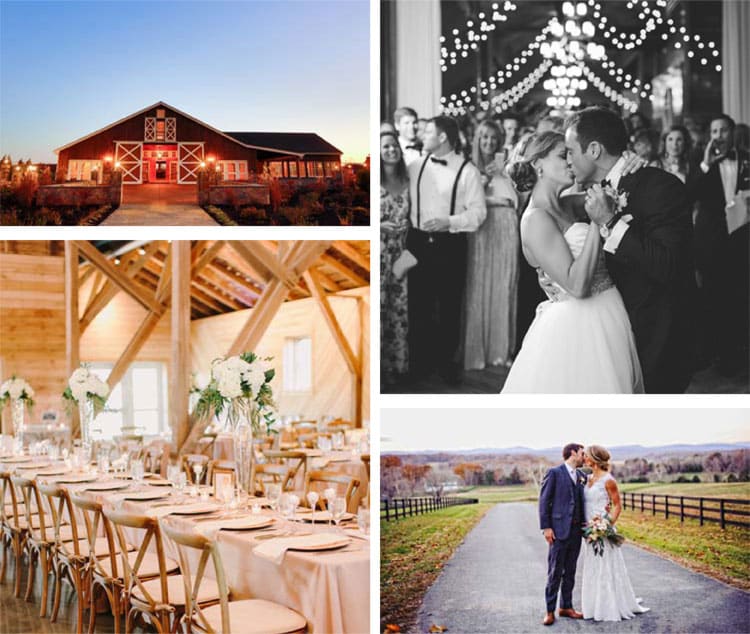 ---
Nestled right outside of Charlottesville in the foothills of the Blue Ridge Mountains, Pippin Hill Farm & Vineyards offers a combination of rustic charm and modern elegance. The Granary, pictured below, effortlessly captures Virginia's agrarian heritage but becomes thoroughly modernized with each reception.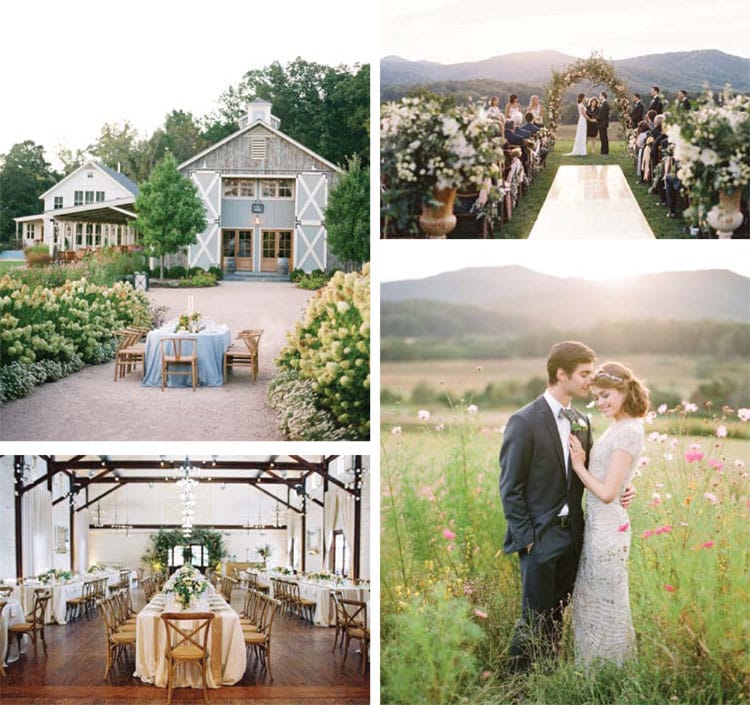 ---
Castle Hill Cider Images: Left image photographed by Eric Kelley Photography | Right top image photographed by Adam Barnes and designed by Shindig Weddings & Events | Right bottom image photographed by William Mahone Photography
The Barn at Edgewood Farm Images: Photographed by Celestial Sights Photography and coordinated by Just a Little Ditty
Mount Ida Farm & Vineyard Images: Top left image photographed by Aaron Watson Photography | Bottom left image photographed by Meredith Sledge Photography | Top right image photographed by Jen Jar Photography | Bottom right image photographed by Rothwell Photography
Pippin Hill Farm & Vineyards Images and Lead Image: Courtesy of Pippin Hill Farm & Vineyards
Wine & Country celebrates elevated living in the heart of Virginia Wine Country. Charlottesville Wine & Country Living, a semi-annual magazine of Life & Style in Jefferson's Virginia, and Charlottesville Wine & Country Weddings, an art book celebrating elegant country weddings in Jefferson's Virginia, are accompanied by the Charlottesville Wine & Country Shop in Ivy, VA, a beautiful lifestyle boutique featuring over 40 Virginia artisans with everything from tailgating essentials and Dubarry attire to locally made foods, award-winning Monticello AVA wines as well as craft beverages for your next event. Wine & Country Experiences are now also available and include exclusive tours and hands-on classes with leading professionals in the local farm-to-table and vineyard scenes.