Like the legendary SoHo, jet-setters discover CHO-ho has a unique and creative style of its own. Here, we shout out some of our favorite items from local stores that exude Charlottesville's uniquely chic country style. Each of these items would make for the perfect wedding accessory or gift!
Create the perfect summer wedding look with these fun and eye-catching items. On the left is Pink Palm's Harlow Bib Necklace in magenta, which provides a nice pop of color for a bold statement. Or, try stepping out in one of Charlottesville's favorite shoes—the Napa Valley flat sandals by designer Jack Rogers, which are made with cork and gold stitching. And for the gents, you can't go wrong with a classic bow-tie! This navy and gold striped design from Natty Beau will complement any dressed-up look. These would also make for perfect items to put on your wedding registry!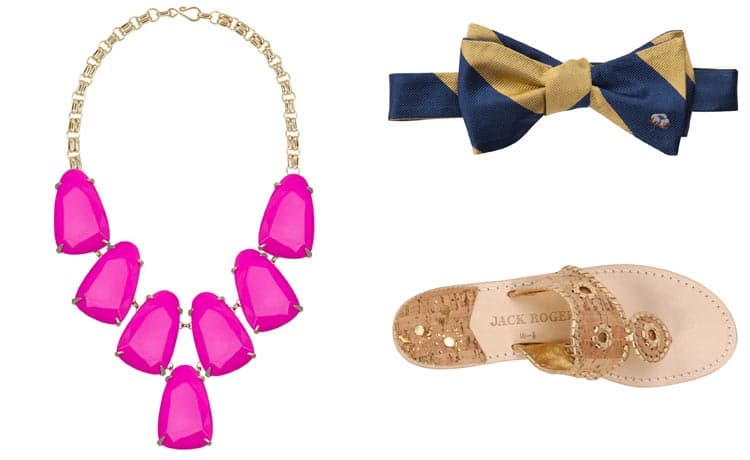 Another place to look for stylish wedding apparel would be Barrons-Hunter. Founded by UVA graduates, Barrons-Hunter offers the highest quality and best-looking men's accessories available in Charlottesville. Check out these UVA-inspired braces that the groomsmen can wear!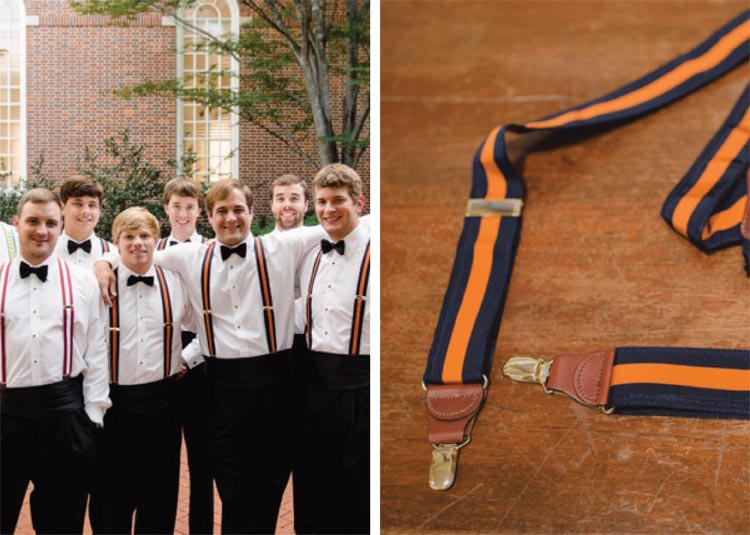 Looking for a gift to give your husband-to-be? This round watch with calfskin band from Brooks Brothers makes for a precious memento to give your special someone on your wedding day.
You can find more of our favorite Charlottesville finds in the latest issue of Wine & Country Living here.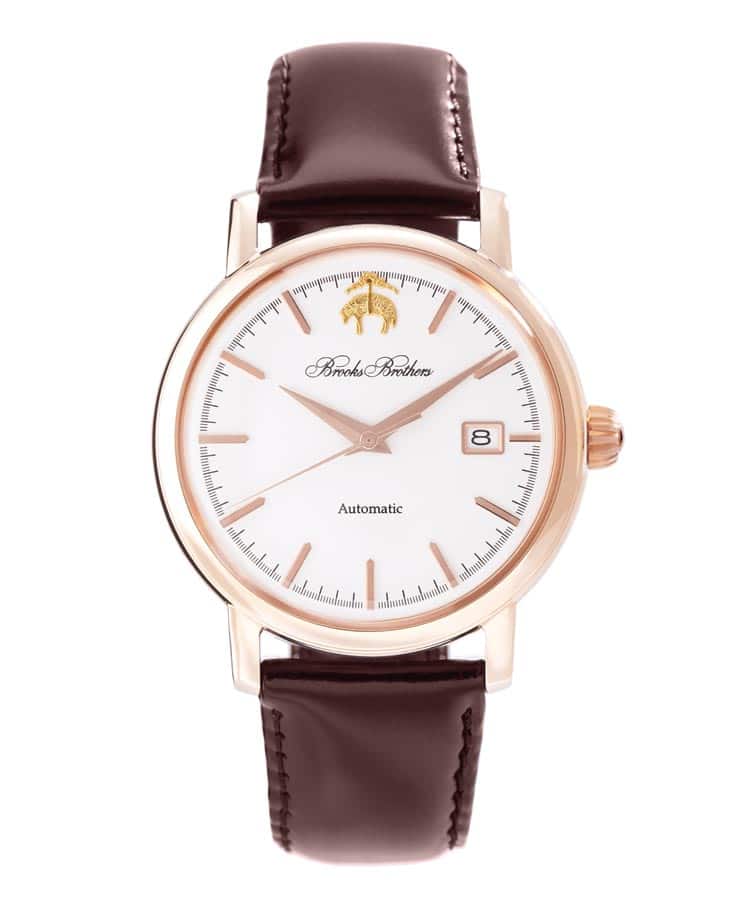 Wine & Country celebrates elevated living in the heart of Virginia Wine Country. Charlottesville Wine & Country Living, a semi-annual magazine of Life & Style in Jefferson's Virginia, and Charlottesville Wine & Country Weddings, an art book celebrating elegant country weddings in Jefferson's Virginia, are accompanied by the Charlottesville Wine & Country Shop in Ivy, VA, a beautiful lifestyle boutique featuring over 40 Virginia artisans with everything from tailgating essentials and Dubarry attire to locally made foods, award-winning Monticello AVA wines as well as craft beverages for your next event. Wine & Country Experiences are now also available and include exclusive tours and hands-on classes with leading professionals in the local farm-to-table and vineyard scenes.