Under the blue Virginia sky on a beautiful Saturday in late August, Cara and Jacob Laufer took their vows in front of family and friends. Unconditional love radiated across the crowd as scents of grapes nearing their harvest made the picturesque celebration all the more sweet. As they tied the knot less than three hours from where they first met at Radford University, the couple was overjoyed to seal their future with promises to honor, love and support the other.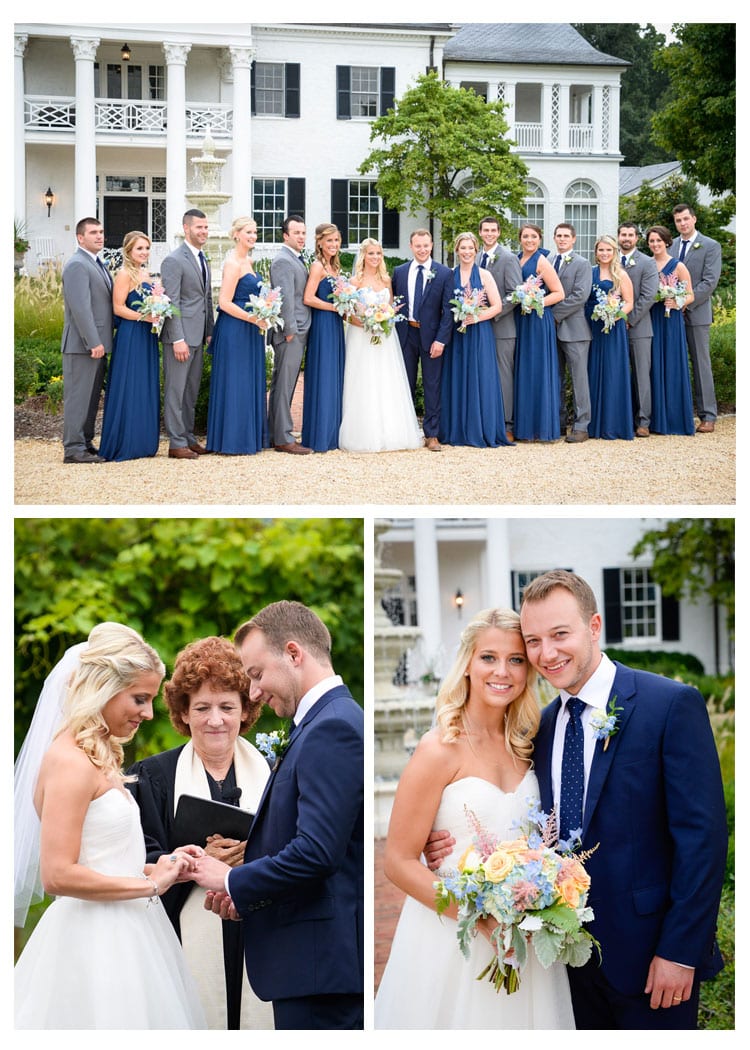 Officiate Gay Lee Einstein led the ceremony at Keswick Vineyards' Edgewood Estate, nestled in a valley of rolling farmland and surrounded by the Blue Ridge Mountains. The bridesmaids and groomsmen in their deep blues and dark greys paired beautifully next to the happy couple.
The pastel bouquets, sprouting pinks, purples, oranges and blues, created by local Verde Natural Floral, complimented the crisp whites of Keswick's pristine estate. Sweethaus' creation of a light pastel rose-petal cake surrounded by matching roses and topped with a Laufer "L" was perfect, especially when combined with the fragrances of the fresh, homemade rosemary infused olive oil party favors.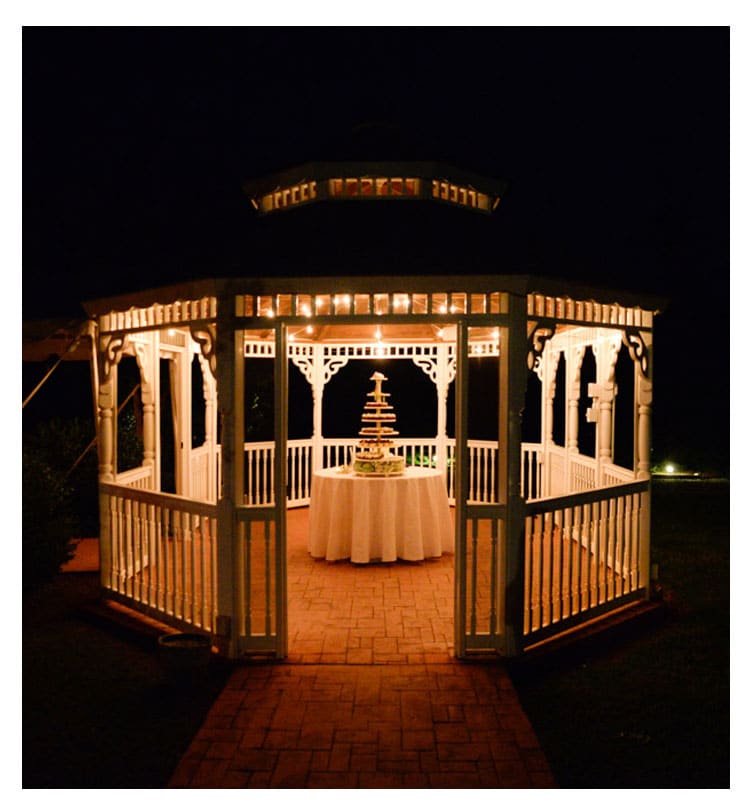 Becca Bees Events helped create the picturesque scene of rich blues and sweet pastels, understanding how to add those perfect touches complimenting the newlyweds' tastes. The Estate's majestic fountain and gazebo, lined with bistro lights overhead, added divine light symbolizing the end of a perfect celebration but also illuminating a bright beginning in their marriage.
Venue: Keswick Vineyards
Event Planner: Becca Bees Events
Baker: Sweethaus
Floral Design: Verde Natural Floral
Officiant: Gay Lee Einstein
Photographer: Cindy Schornberg
Wine & Country celebrates elevated living in the heart of Virginia Wine Country. Charlottesville Wine & Country Living, a semi-annual magazine of Life & Style in Jefferson's Virginia, and Charlottesville Wine & Country Weddings, an art book celebrating elegant country weddings in Jefferson's Virginia, are accompanied by the Charlottesville Wine & Country Shop in Ivy, VA, a beautiful lifestyle boutique featuring over 40 Virginia artisans with everything from tailgating essentials and Dubarry attire to locally made foods, award-winning Monticello AVA wines as well as craft beverages for your next event. Wine & Country Experiences are now also available and include exclusive tours and hands-on classes with leading professionals in the local farm-to-table and vineyard scenes.
---
The journey of love can start anywhere, whether it's from the moment you lock eyes or years later after great friendship has already formed. No matter where your original journey begins we hope you'll share your remarkable day with us here at Keswick Vineyards. Join our family as we walk you through the wedding process while you gain memories and experiences with us here that are sure to be cherished for a lifetime.
---