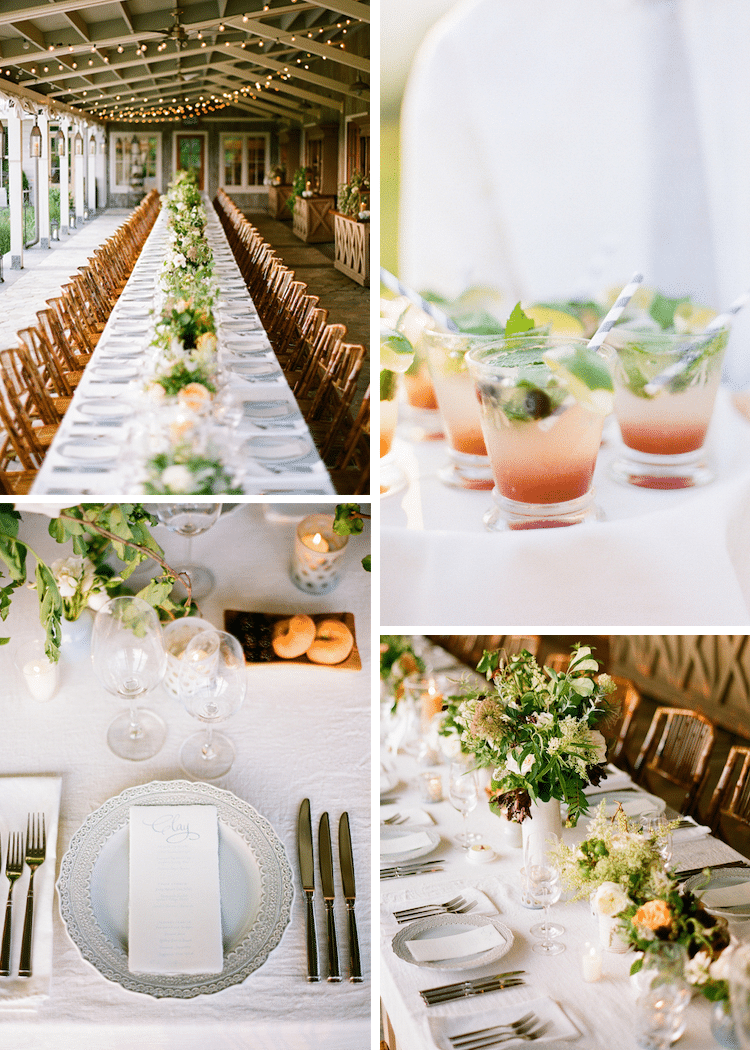 Among the many joys of creating Charlottesville Wine & Country Weddings, one of the greatest was seeing the submissions for our "Wedding of the Year." We invite you to discover the love and beauty of the couple that won Wedding of the Year by purchasing a copy of the elegant art book and discover the elegance of weddings in Jefferson's Virginia.
We loved pouring through the gorgeous submissions that showcased local, gifted artisans and stunning venues. The applicants took our breath away and made us fall in love with love (and Charlottesville) all over again. Couples like Augusta and Brandon Davis inspired us so much we wanted to share the romance with you!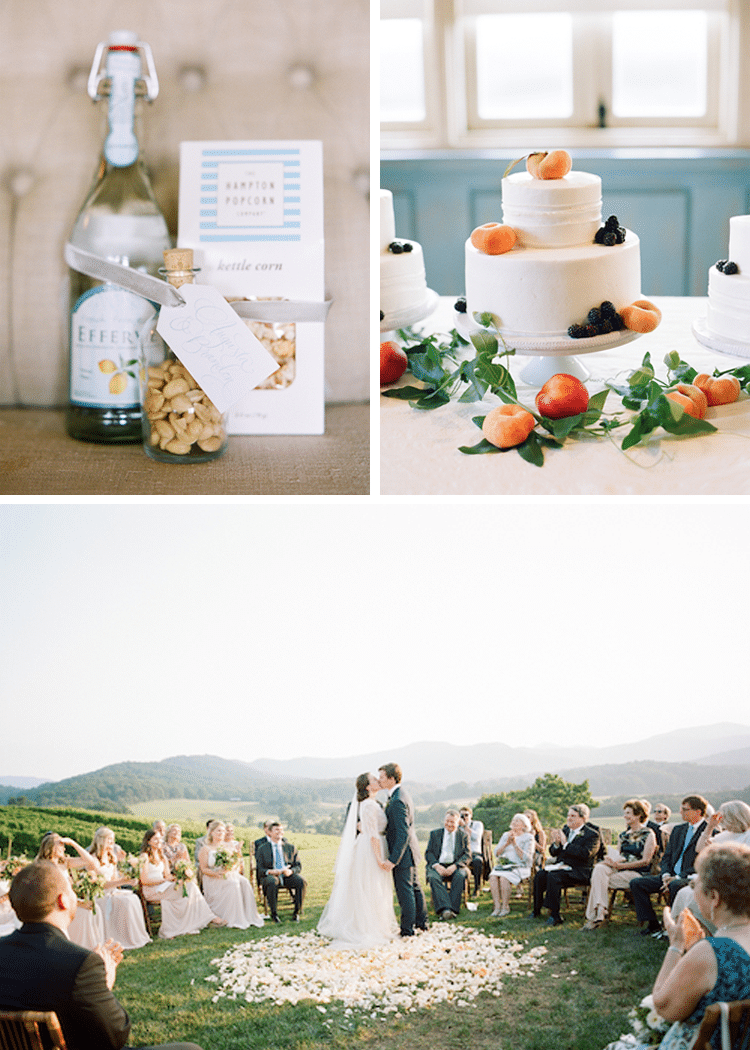 Augusta Cole and Brandon Davis married along the hilltops of Pippin Hill Farm & Vineyards in a fresh bed of rose petals. The service exuded intimacy and a lovely, relaxed elegance—family and loved ones gathered around the two for a ceremony in the round to share in the joy of the moment when they said, "I do."
The couple embraced all the wonders that Charlottesville offers from the stunning Blue Ridge Mountains, which provided the backdrop of the wedding, to the local delicacies like the cake by Favorite Cakes. Nature's simplistic, unadorned beauty perfectly captured in the cake (seen below) created a feel of summer freshness nestled amidst bouquets of untamed greenery and tender fruit.
The details seamlessly came together to create a romantic setting and personalized experience for the guests with local cheese and apricots accompanied by personalized calligraphy labels written by the bride's aunt. Trinkets like the kettle corn made a special touch for guests and can be found at local boutiques around Charlottesville like The Virginia Shop (where you can also pick up a copy of Charlottesville Wine & Country Weddings).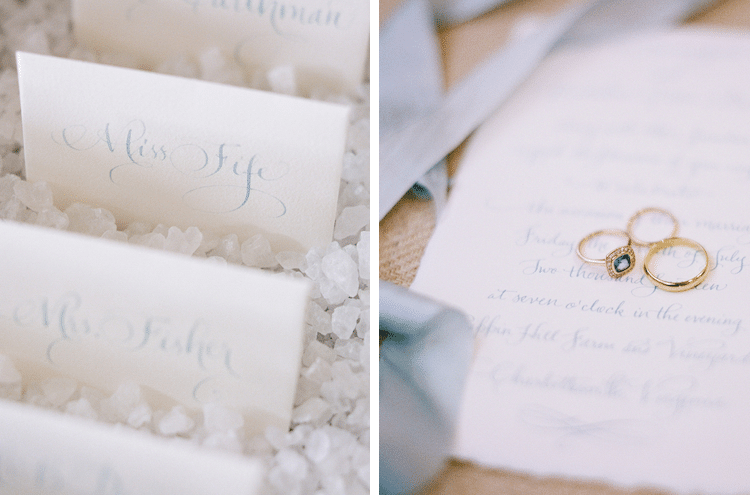 Photographer: Eric Kelley
Venue & Catering: Pippin Hill Farm & Vineyards
Event Planner: Easton Events
Cake: Favorite Cakes
Floral Design: Beehive Events
Beauty & Hair Stylist: Lora Kelley
Wedding Dress: Emily Rose Riggs
Rentals: Beehive Events and Festive Fare
Jeweler: Colonial Jewelers
Stationaire: Valorie Cole (bride's aunt)
Wine & Country celebrates elevated living in the heart of Virginia Wine Country. Charlottesville Wine & Country Living, a semi-annual magazine of Life & Style in Jefferson's Virginia, and Charlottesville Wine & Country Weddings, an art book celebrating elegant country weddings in Jefferson's Virginia, are accompanied by the Charlottesville Wine & Country Shop in Ivy, VA, a beautiful lifestyle boutique featuring over 40 Virginia artisans with everything from tailgating essentials and Dubarry attire to locally made foods, award-winning Monticello AVA wines as well as craft beverages for your next event. Wine & Country Experiences are now also available and include exclusive tours and hands-on classes with leading professionals in the local farm-to-table and vineyard scenes.