Small details in the wedding planning process can ensure that the groom's personality will be just as evident as the bride's on their wedding day. The modern groom has plenty of options to let his own style shine through as he marries his best friend. Gathering the right ensemble will leave him feeling cool and confident on his special day. Whether its a traditional black tux paired with a bow tie or a more modern linen suit adorned with a navy tie, like the polka-dot tie below, every groom is sure to find the perfect pieces to complete his style. (Left and top right photo by Rachel May Photography; Bottom right photo by Sarah Cramer Shields Photography)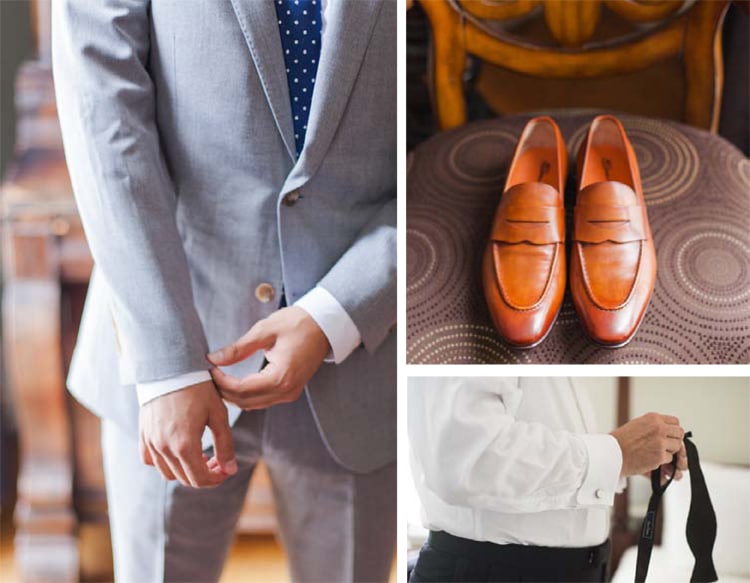 While groomsmen traditionally wear the same colored suit and tie, additional accessories, such as fun, lively socks, not only look great, but also allow the wedding party to show their own flare. These unseen additions to the groomsmens' attire are amusing links between the men and definitely toast-worthy. Customized cuff links are great accessories that also make for personalized gifts that can be worn and remembered long after the wedding. (Left photos by Rachel May Photography; right photo by Robert Radifera Photography)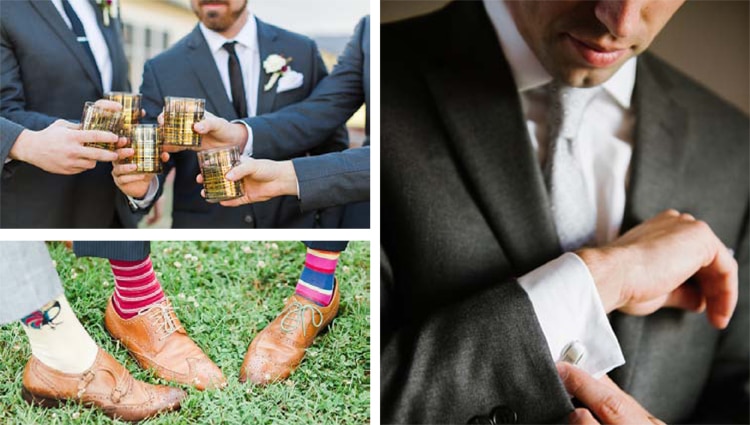 Another growing wedding trend is the groom's cake. Given as a gift from his bride, this delectable wedding feature is another fun way to showcase a groom's personality or a special time in his life. This chocolate strawberry cake adorned with the UVA logo will make any alumnus proud.
Whether a groom's personality shines through his attire, accessories or other facets of the ceremony and reception, he can surely find ways to incorporate intimate details for an unforgettable and meaningful day. (Top left and right photo by Rachel May Photography; Bottom left photo by Robert Radifera Photography)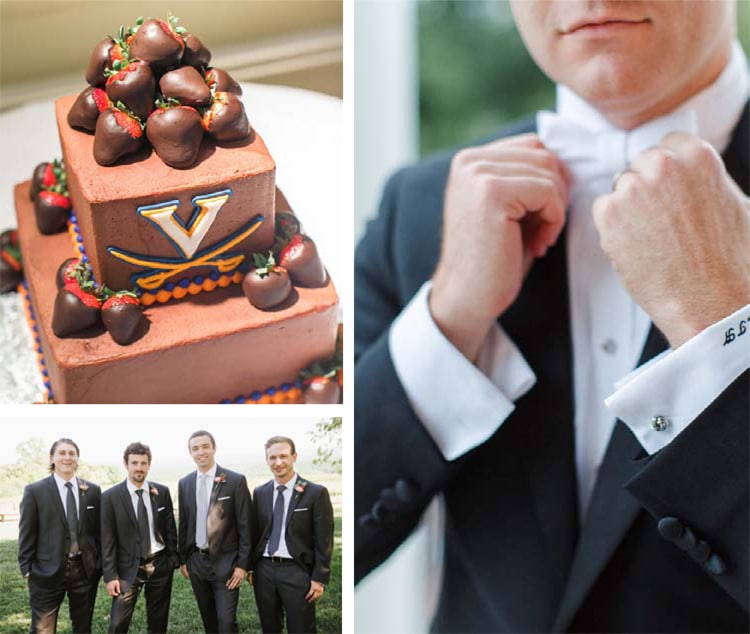 Dressed to impress his bride, the groom can now turn his attention to what matters most—marrying his perfect match and celebrating the beginning of a new adventure. (Photo by Sarah Cramer Shields Photography)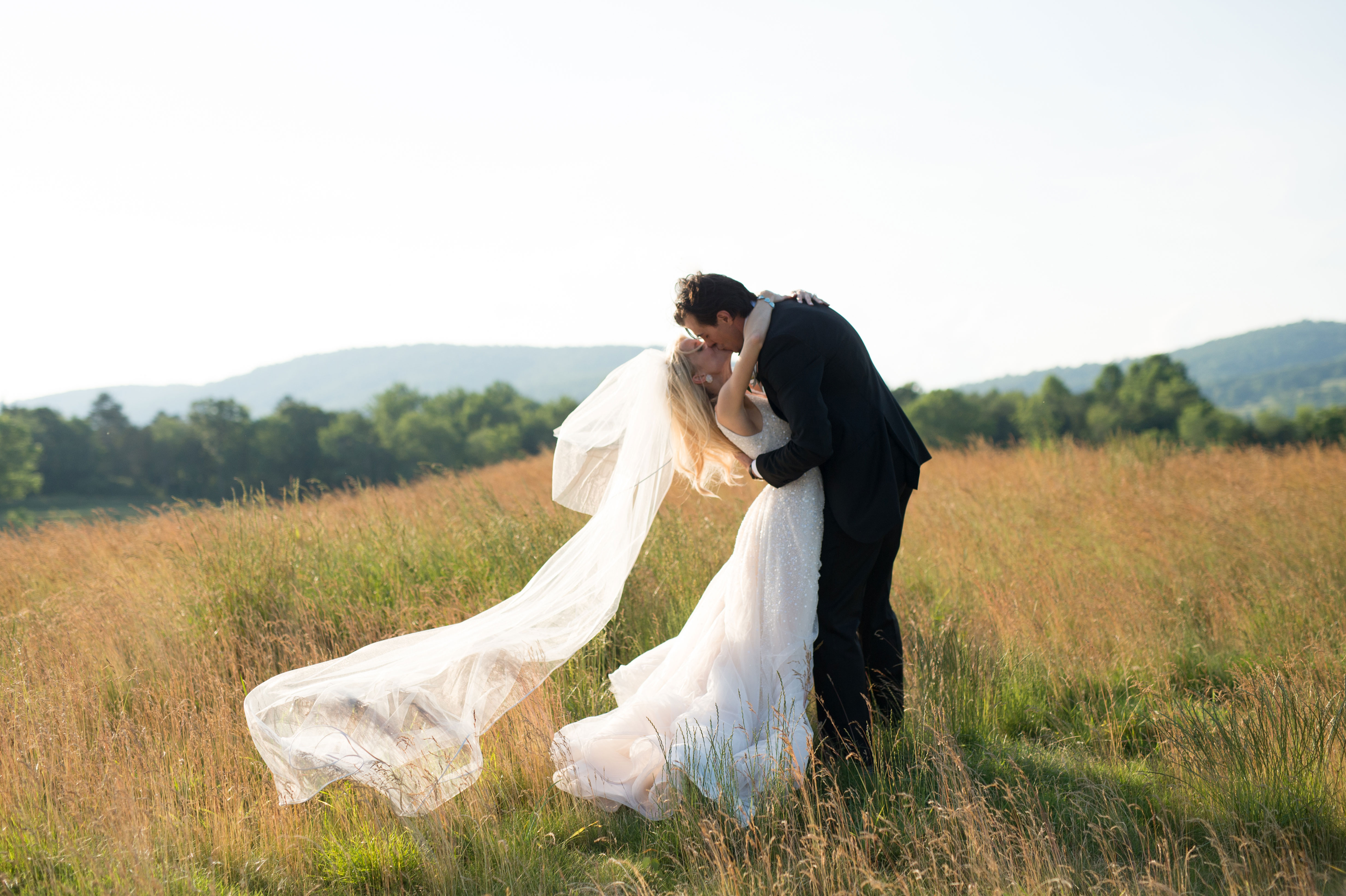 Lead Image by Jen Fariello Photography
Wine & Country celebrates elevated living in the heart of Virginia Wine Country. Charlottesville Wine & Country Living, a semi-annual magazine of Life & Style in Jefferson's Virginia, and Charlottesville Wine & Country Weddings, an art book celebrating elegant country weddings in Jefferson's Virginia, are accompanied by the Charlottesville Wine & Country Shop in Ivy, VA, a beautiful lifestyle boutique featuring over 40 Virginia artisans with everything from tailgating essentials and Dubarry attire to locally made foods, award-winning Monticello AVA wines as well as craft beverages for your next event. Wine & Country Experiences are now also available and include exclusive tours and hands-on classes with leading professionals in the local farm-to-table and vineyard scenes.