Dreaming of a Christmas Wedding? Dream away! More images of this beautiful Christmas affair will be featured in the 2017 issue of Charlottesville Wine & Country Weddings at the stunning Keswick Hall, but we couldn't resist giving you a sneak peek with the magic of the Holidays upon us.
This stunning wedding is full of creative touches incorporating the Christmas season. From the hand-painted invitations and the "Mr. & Mrs." signs adorning the backs of the bride and groom's chairs to the bride's adorable buffalo plaid print shoes, it symbolizes the couple's flare.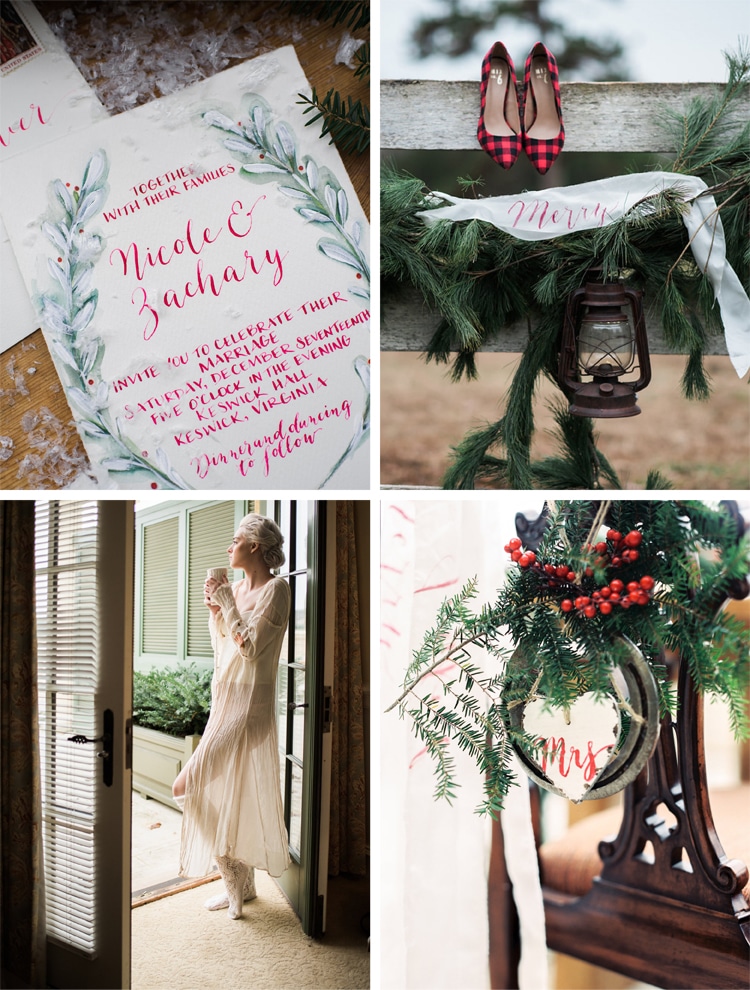 Dressed in her "perfect" wedding dress, the bride grabbed her capelet and gorgeous bouquet, and met her groom at the end of the aisle.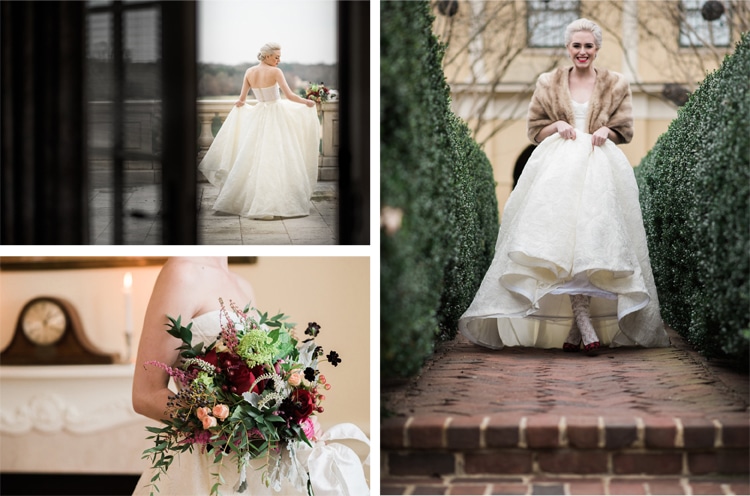 Afterwards, gifts were shared and the festivities began. We cannot wait to share more with you in 2017!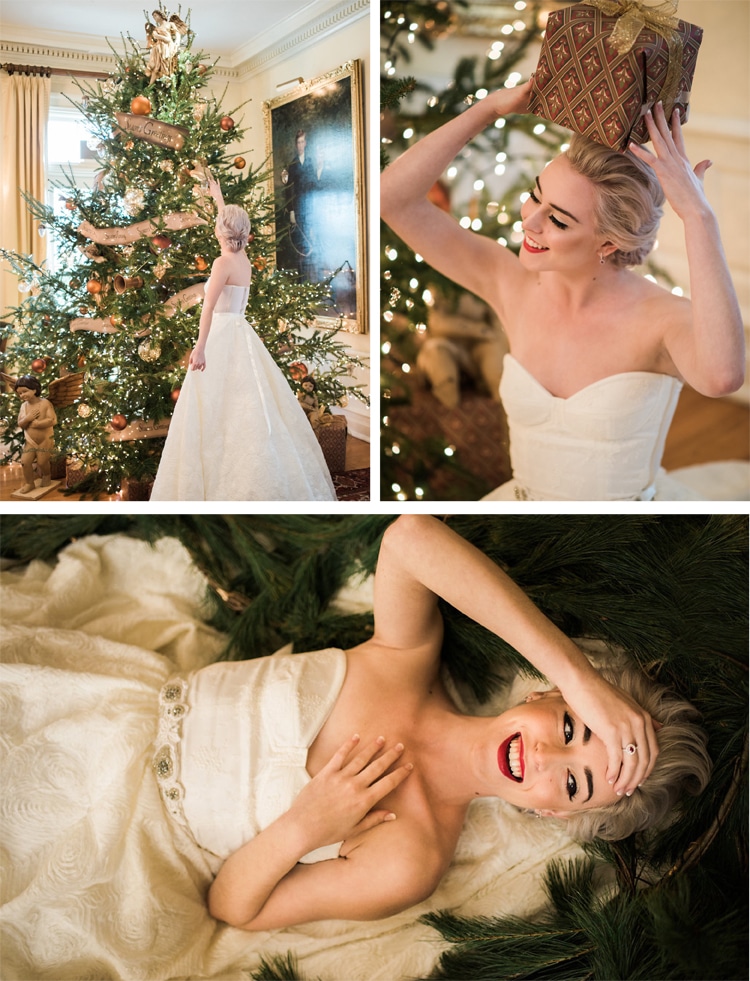 Concept & Execution: Ayvazyan & de Beauvoir
Photography: 3 Cats Photo
Wedding Gown: Ayvazyan & de Beauvoir
Hair: Top Knot Studio
Makeup: Gohar Makeup
Flowers: A New Leaf Florist
Croquembouche Wedding Cake: Granatus Desserts
Robe: Zatik Studio
Jewelry: Fink's Jewelers
Model: Jennifer Linke
Calligrapher: Simply Handwritten by Anna
Venue: Keswick Hall
Farm Venue: Evergreen Hill Farm
Wine & Country celebrates elevated living in the heart of Virginia Wine Country. Charlottesville Wine & Country Living, a semi-annual magazine of Life & Style in Jefferson's Virginia, and Charlottesville Wine & Country Weddings, an art book celebrating elegant country weddings in Jefferson's Virginia, are accompanied by the Charlottesville Wine & Country Shop in Ivy, VA, a beautiful lifestyle boutique featuring over 40 Virginia artisans with everything from tailgating essentials and Dubarry attire to locally made foods, award-winning Monticello AVA wines as well as craft beverages for your next event. Wine & Country Experiences are now also available and include exclusive tours and hands-on classes with leading professionals in the local farm-to-table and vineyard scenes.