As we spring into a new season, we wanted to give a final farewell to winter romance and all that we love about the beautiful winter weddings Charlottesville hosted. This delightful Mount Ida Farm & Vineyard winter photo shoot, designed by Two Byrds Events and Design, perfectly captures all the things we love about winter weddings.
From horse-drawn carriages through the snow to a cozy, intimate atmosphere, winter is an inspiring season for celebrating love. For this photo shoot, Classic Carriage provided horses and carriages—a heart-warming way to transport your guests from a parking area or a ceremony site to a reception.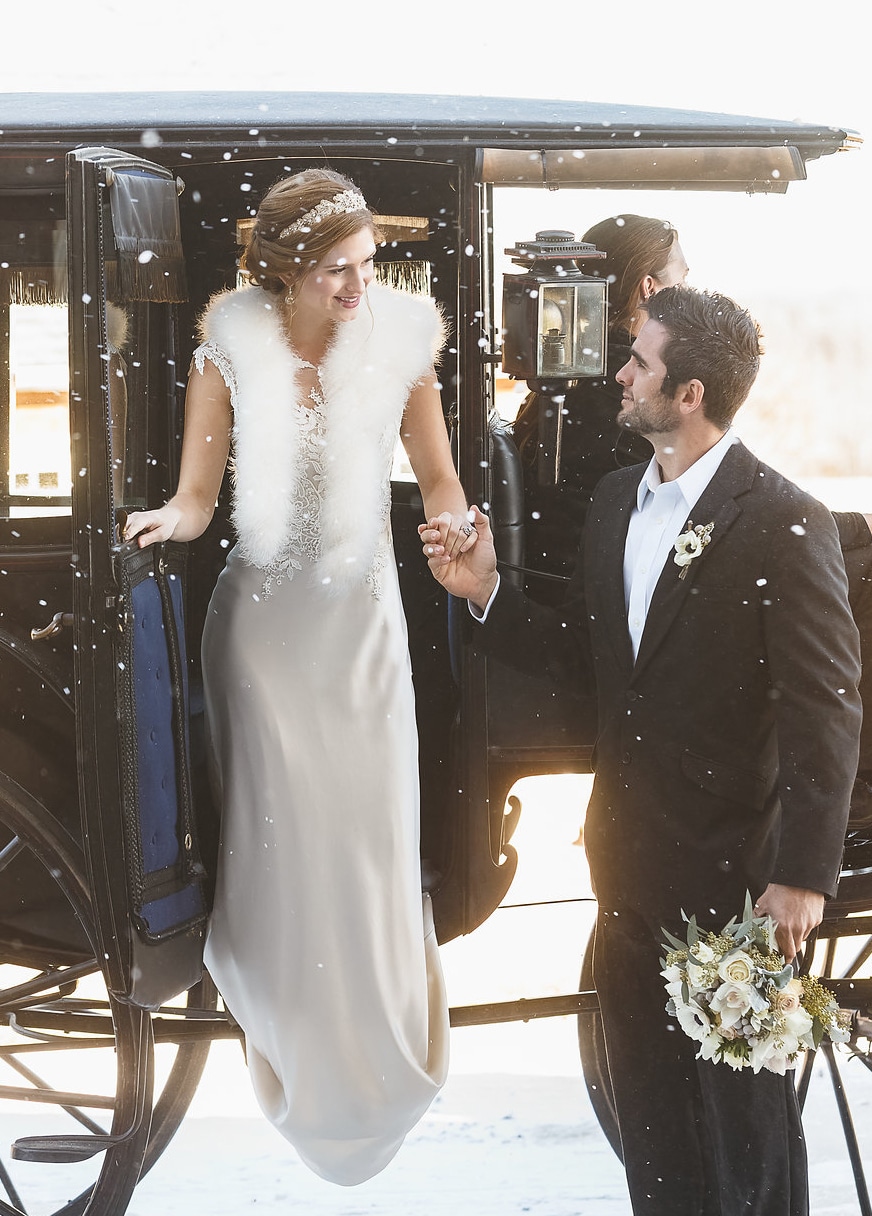 Set in Mount Ida Farm & Vineyard's Event Barn, the aisle was lined with glowing candles and greenery, as a warm fire flickered in the stone fireplace. The soft light from candles can create an intimate and unforgettable ambiance.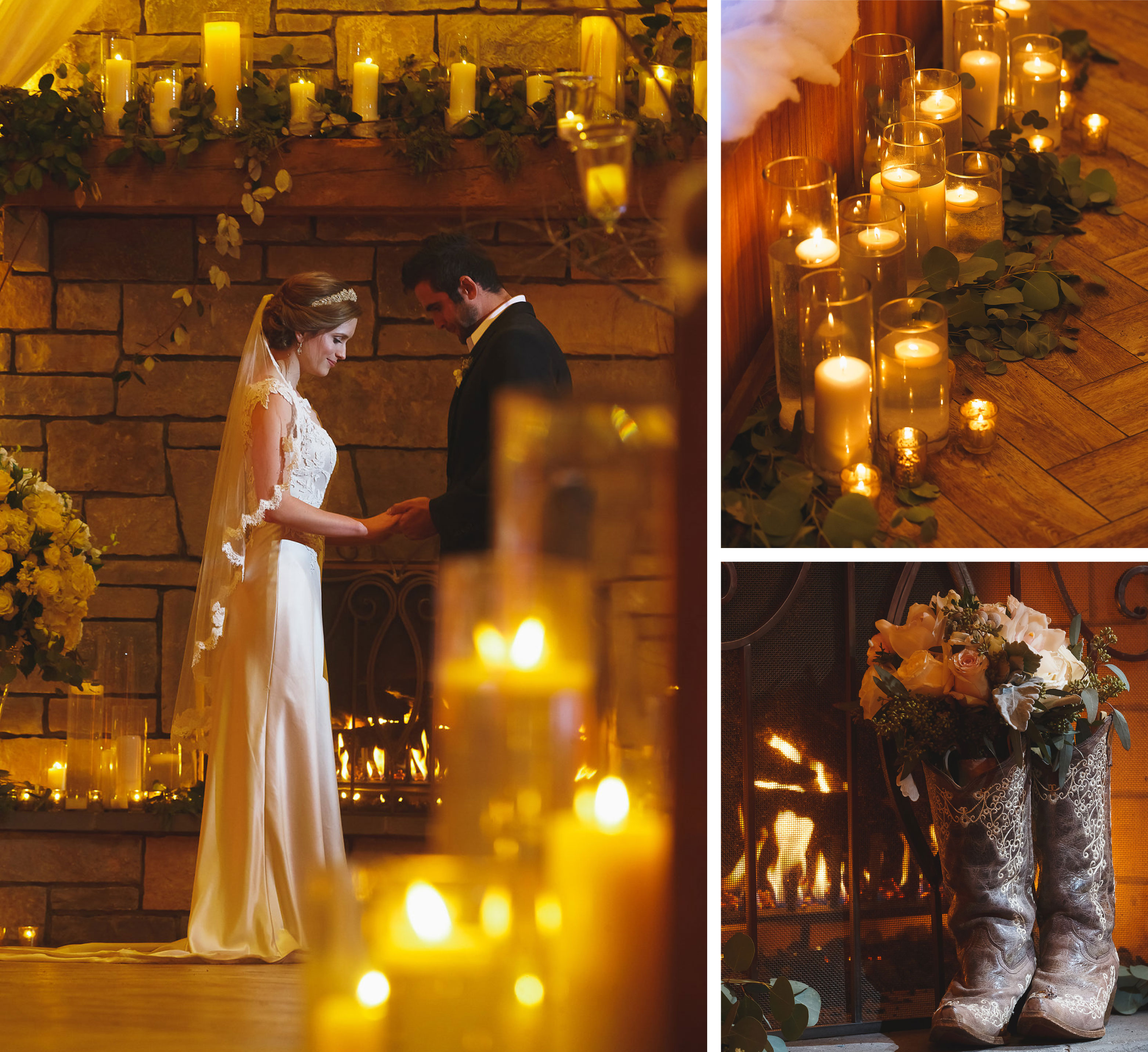 Just as The Local Restaurant and Catering provided a delicious and eye-catching spread of cheeses, grapes and other light fare, displaying your favorite finger foods in a colorful and creative arrangement will add a refreshingly tasteful touch to your cocktail hour. Ice Lab Ice Sculptures created a stunning horse-drawn carriage for the reception area, adding a visual element that spoke to the season and area.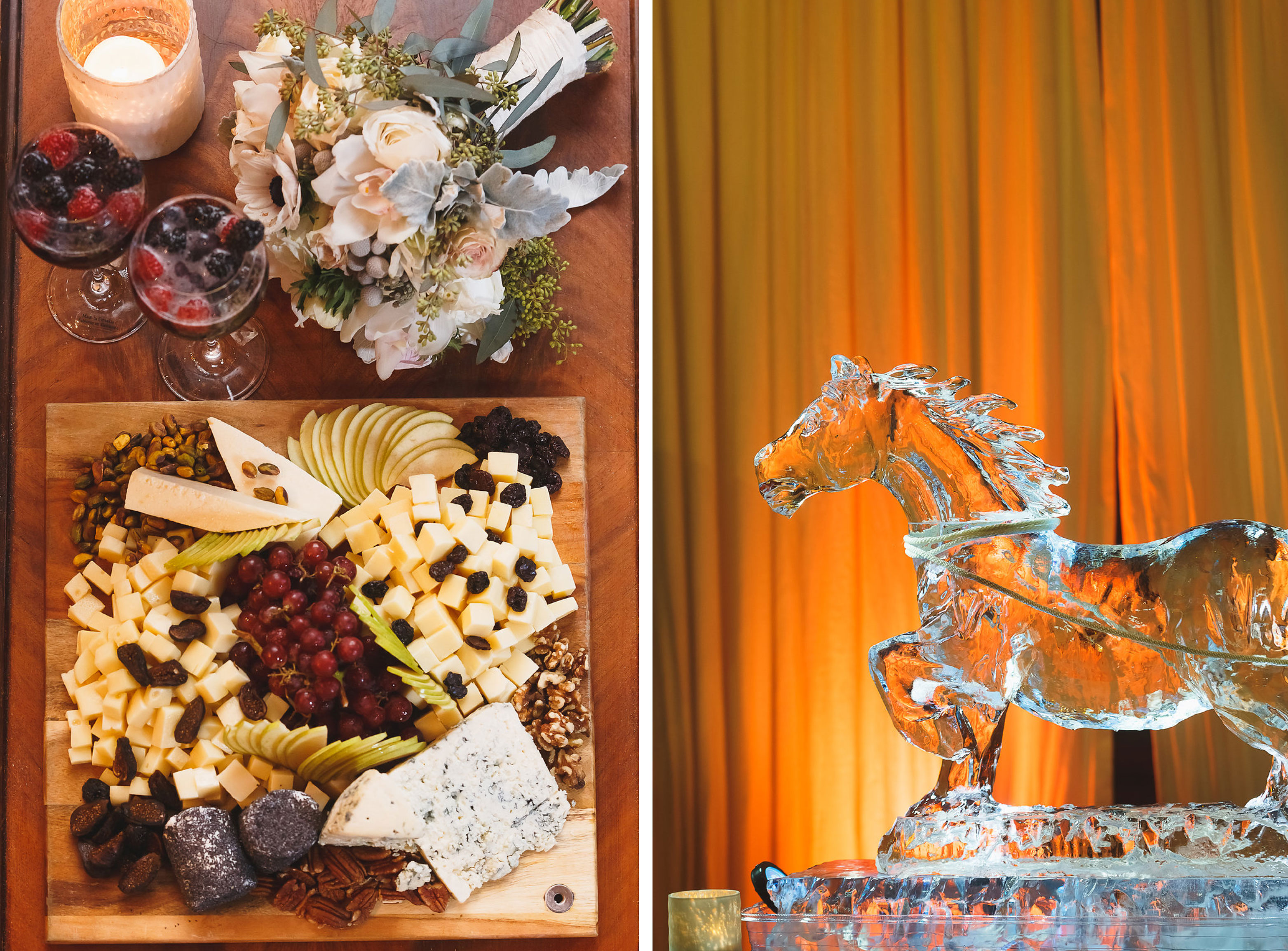 The place settings—a chic wintry white with florals from Blue Ridge Floral Design—added natural color and life along the table. When it comes time for your own reception to begin, glowing candles will not only be elegant but also soothing and inviting.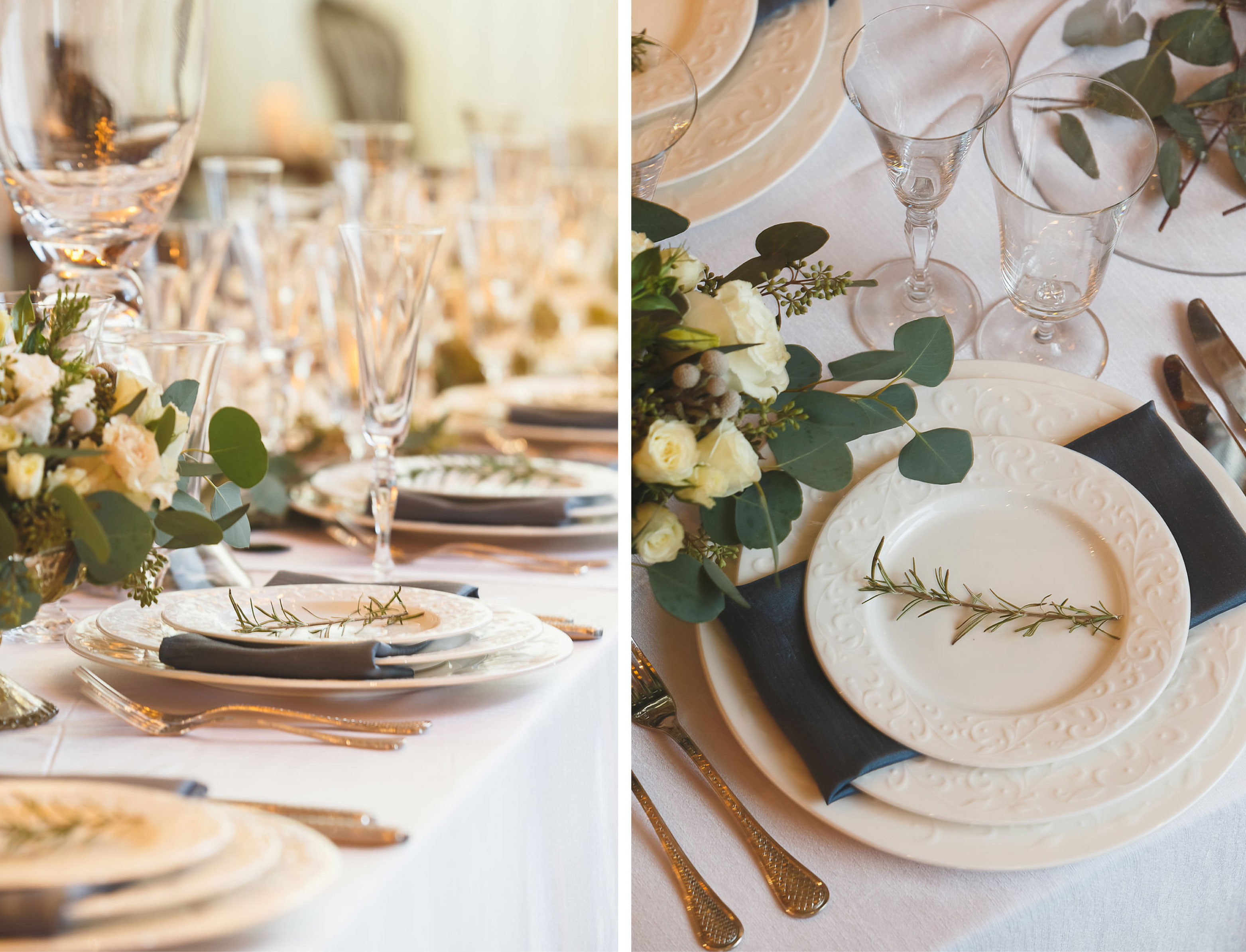 For dessert, warm hot chocolate as well as delectable cupcakes, such as those seen below from SweetHaus, are great personal touches for all ages. These treats are also easy to enjoy as the evening progresses.
While we are sad to say goodbye to winter once again, we are excited to begin sharing bright spring weddings. The transition, though bold, will be as sweet as hot chocolate bars and cozy venues. So for now, we say "adieu."
Photography: Don Mears Photography
Venue: Mount Ida Farm & Vineyard
Coordination and Design: Two Byrds Events and Design
Furniture & Decor: Paisley and Jade
Rentals: MS Events
Lighting & Draping: Mosaic Catering & Events
Flowers: Blue Ridge Floral Design
Cocktails & Food Styling: The Local Restaurant and Catering
Cupcakes: Sweethaus
Carriages and Horses: Classic Carriage and Mount Ida Farm & Vineyard
Hair & Makeup: The Spot Beauty Shop
Dress, Earrings, Veil & Headpiece: Sealed with a Kiss
Female Model: Austin Walker
Male Model: Yannick Fayolle
Wine & Country celebrates elevated living in the heart of Virginia Wine Country. Charlottesville Wine & Country Living, a semi-annual magazine of Life & Style in Jefferson's Virginia, and Charlottesville Wine & Country Weddings, an art book celebrating elegant country weddings in Jefferson's Virginia, are accompanied by the Charlottesville Wine & Country Shop in Ivy, VA, a beautiful lifestyle boutique featuring over 40 Virginia artisans with everything from tailgating essentials and Dubarry attire to locally made foods, award-winning Monticello AVA wines as well as craft beverages for your next event. Wine & Country Experiences are now also available and include exclusive tours and hands-on classes with leading professionals in the local farm-to-table and vineyard scenes.